Arnold Lolaev offers:
- Creation of portraits and pictures to order
- Interior Design
- Design of exterior, landscape design
- The small architectural form
- A stucco moulding and a modelled decor
- Manufacturing monuments
-
Training painting

+7-906-7352006
(A workshop of the artist)
Paintings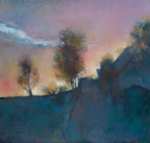 Малиновый закат
Painting, oil on canvas

Training painting
Arnold Lolaev offers training painting individually and in groups.
The program includes training to figure, painting by oil, a water color, a pastel, and also digressions to history of art.
Employment are spent in a workshop of the artist in convenient for trained time.
Call by phone or come on page Consultation to ask questions interesting you.